This April iwonder turns its attention to Earth Day, and earthday.org's mission to mobilise the world to take action against climate change.
Two new series and a multi award-winning documentary film make their way to iwonder this month: 'Green Warriors' and 'Green Cops' follow the exploits of activists putting their lives at risks to uncover and prevent environmental abuses by some of the world's most sinister groups. While 'Trashed' sees acclaimed actor Jeremy Irons embark on a journey to combat unchecked consumerism.
This April's iwonder What Top Five then takes a close look at animals and natural resources under threat, why we seem to be unable to prevent endangered species being pushed to the brink of extinction, and why the world needs to change course before it's too late.
Green Warriors
#Environment #Global #Series
Launches April 19th
A six-part series of scientific investigations into environmental scandals facing the planet, investigative journalist Martin Boudot tracks down the big environmental scandals around the world: contaminated rivers, air pollution, toxic waste, illegal exploitation of resources, poaching of endangered species, and more.
Armed with his drone, Martin gets around obstacles and outsmarts bans to reveal what some people are trying to hide: a factory that discharges its polluted water into a river, a toxic mining waste site located next to a residential area, and even poisoned villages next to soybean plantations.
In the episode 'Indonesia, The World's Most Polluted River', a reporter teams up with international scientists to investigate the causes and consequences of the pollution endangering the lives of 14 million Indonesians who rely on the Citarum river.
Green Cops
#Climate #Crime #Series
Launches April 21st
All around the world, specialised units of commandos and rangers are fighting the enemies of the environment. Their mission is to break up gangs, often genuine mafias with henchmen, who shamelessly and illegally exploit the planet's resources.
This action-packed six-part series follows team members in their daily lives and out in the field, tackling toxic waste trafficking by Italy's mafia, deforestation in Columbia, toxic-spilling gold extraction in French Guyana, rhino poaching in South Africa, illegal fishing in Indonesia, and animal trafficking in Cameroon.
Trashed
#Campaigning #Pollution #Consumerism
Launches April 19th
Trashed is an environmental documentary film, written and directed by British film-maker Candida Brady. It follows actor Jeremy Irons as he investigates the global scale and impact of humanity's modern wasteful consumerism and pollution. The film is a call for urgent action to resolve the issue of existing deposits and drastically reduce our consumption towards sustainable levels and zero waste, while also demonstrating how this is already being achieved successfully in many communities around the world.
Nominated for the Camera d'Or at the Cannes Film Festival, this probing documentary is a multi-award winner, including the Special Jury Prize at the Tokyo International Film Festival, the Audience Award at the Maui Film Festival, the Special Documentary Award at the Paris Environmental Film Festival, and Grand Prix Winner at the Kiev International Documentary Film Festival.
iwonder When
April 22nd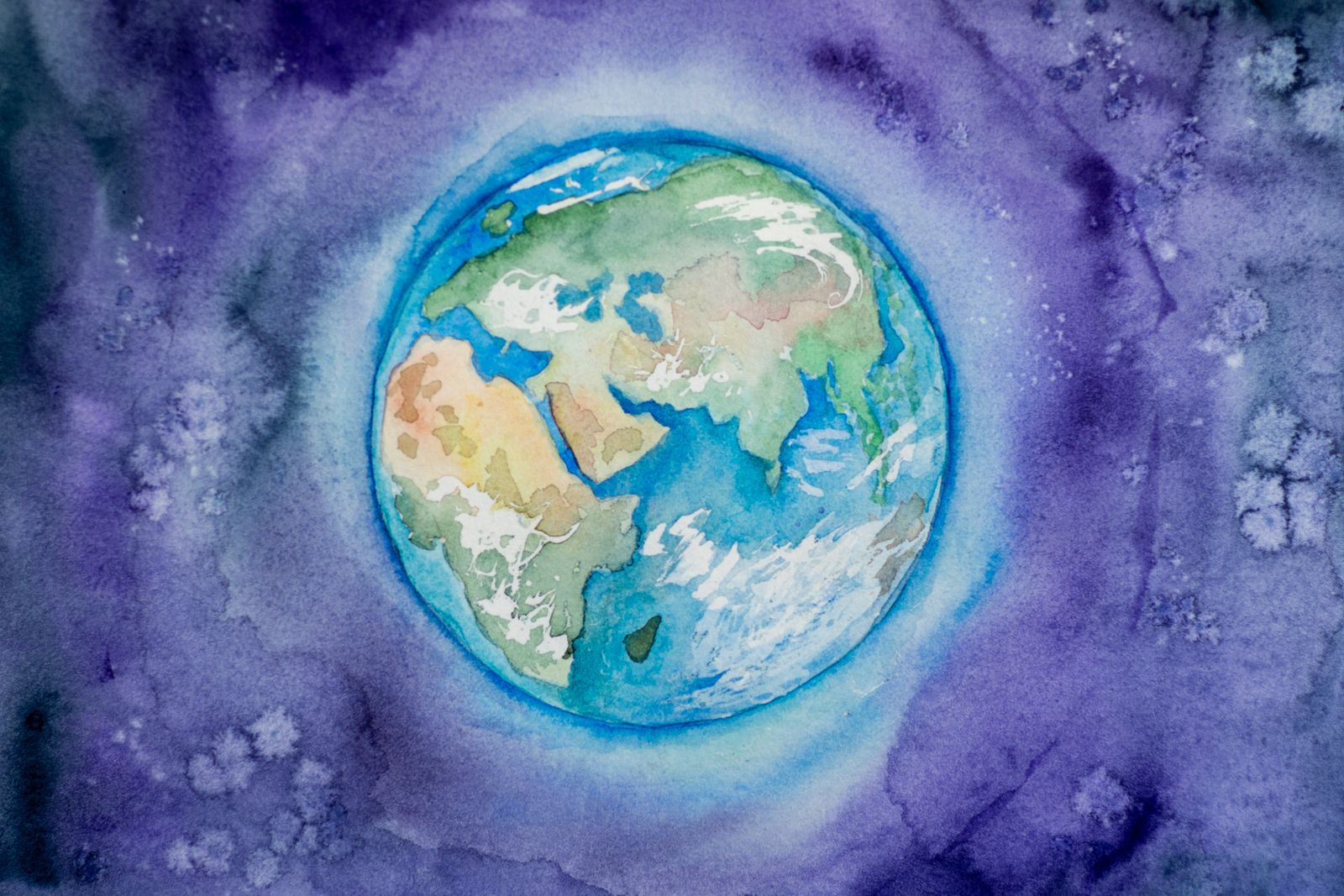 April 22ndmarks Earth Day, and its mission is to diversify, educate and activate the environmental movement worldwide. Growing out of the first Earth Day in 1970, EARTHDAY.ORG is the world's largest recruiter to the environmental movement, working with more than 150,000 partners in over 192 countries to drive positive action for the planet.
The Earth Day 2022 Theme is 'Invest in Our Planet', with earthday.org suggesting 52 ways everyone can take a small action to make a big difference this April 22nd. Find out more at earthday.org
iwonder Who
Jeremy Irons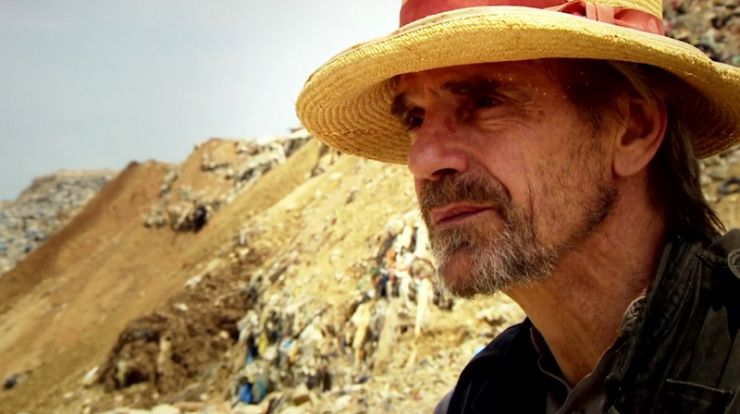 Best known for his roles in 'The French Lieutenant's Woman,' 'Dead Ringers,', 'Reversal of Fortune', 'Die Hard with a Vengeance', and as the voice of Scar in Disney's 'The Lion King', versatile actor Jeremy Irons is also well known for his charity work. He supports various causes and organisations, including 'Hungry Project' and homeless charities, and has been nominated as Goodwill Ambassador for 'Food and Agriculture Organization of the United Nations.'
In Trashed, debuting on iwonder this April, Jeremy turns his concern for the environment to the harmful impacts of careless consumerism, while exploring how nations and individuals can play their part in addressing wasteful and harmful habits.
iwonder What
Threatened and endangered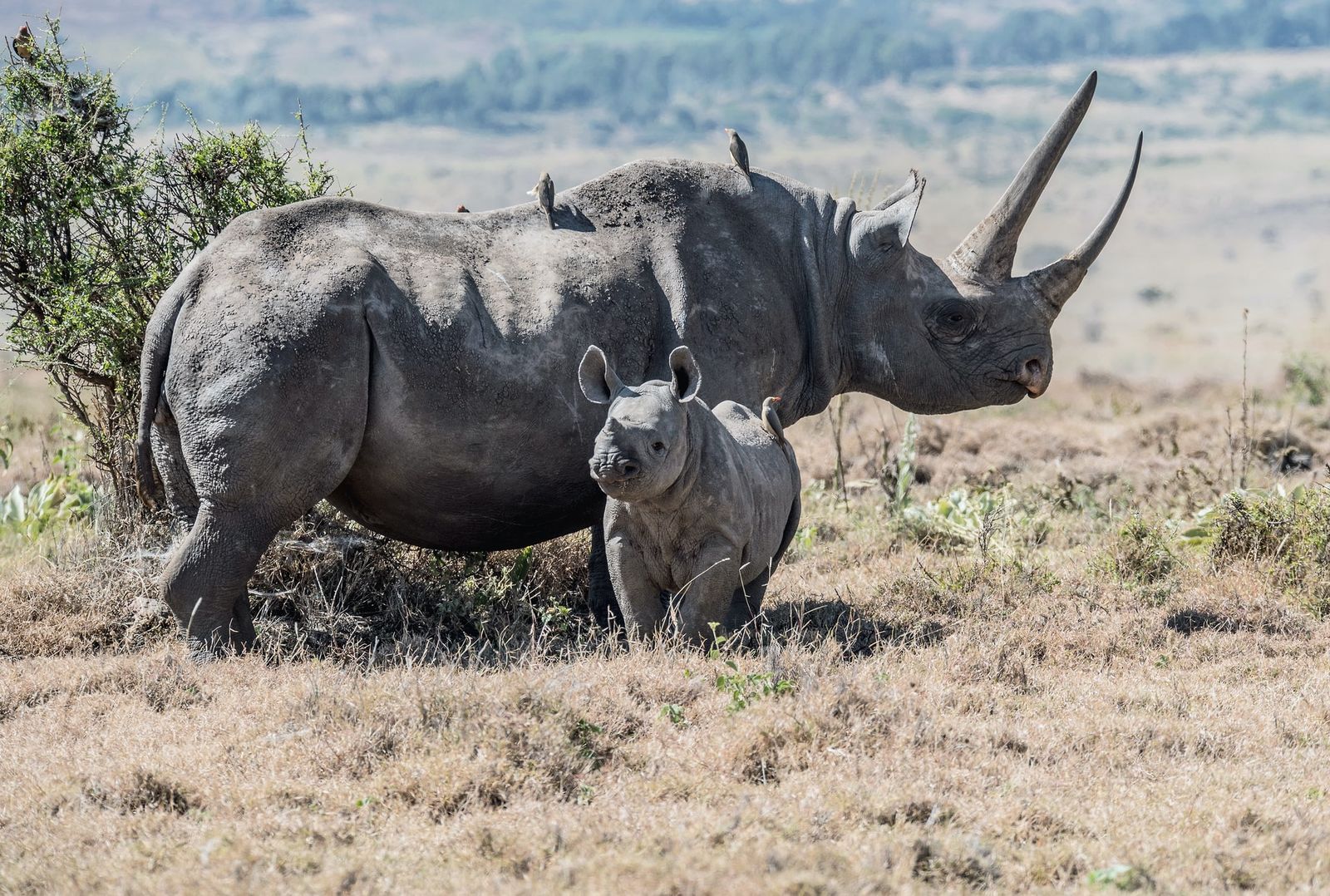 From majestic tigers on the brink of annihilation to sacred forests being torn down to fuel entertainment, this April's iwonder What Top Five features a series of films exposing the harm being perpetrated on fragile ecosystems and animals around the world, while suggesting the changes in behaviour humanity needs to make if it's to protect the planet's biodiversity crucial to our own survival.
1) Banking Nature
#Nature #Finance #Endangered species
Launches April 21st
Protecting our planet has become big business, with companies promoting new environmental markets. This involves species banking, where investors buy up vast swathes of land, full of endangered species, to enable them to sell 'nature credits'. Companies whose actions destroy the environment are now obliged to buy these credits and new financial centres have sprung up, specializing in this trade.
Many respected economists believe that the best way to protect nature is to put a price on it. But others fear that this market in nature could lead to companies having a financial interest in a species' extinction. There are also concerns that – like the subprime mortgage crisis of 2008 – the market in nature credits is bound to crash. And there are wider issues at stake. What guarantees do we have that our natural inheritance will be protected? And should our ecological heritage be for sale?
#Organised crime #Environment #Conservations
Available now
Unscrupulous investors speculating on the disappearance of rare animals, and increased demand for animal products from Asia, are pushing endangered animals into extinction.
Worldwide, the illegal trade in endangered animals is booming. No longer just the work of individuals or small gangs, it is now dominated by well-organised and equipped international cartels. Wildlife poaching has become the most lucrative illegal business, after the trade in drugs and weapons, with an annual turnover of an estimated twenty billion dollars.
Today, only 3,200 tigers roam the wild. At the current rate of poaching, elephants, rhinos and tigers living in the wild will be extinct in our lifetime. Who are the global players in this deadly game of power, greed and profit? Who pulls the strings and who are the customers? And why have ivory and rhino horn become irresistible investment opportunities?
#Anti-hunting #Conservation #Nature
Available now
What drives people all over the world to hunt animals, often driving them towards extinction? How does hunting affect our relationship with nature and impact fragile ecosystems? And how do hunting lobbies influence law makers and the media?
Through the personal story of one ex-hunter, 'On The Wild Side' unites the global anti-hunting movement, while also providing an overview of hunting throughout history. Featuring interviews with activists, politicians and organisations all over the world, this documentary sheds light on the psychology of hunting and the methods of the saboteurs.
Is it possible to end hunting forever?
#Deforestation #Olympics #Investigation
Available now
What does the world's most watched mega-event and a remote indigenous community have in common? A forgotten indigenous tribe in Borneo is devastated by a merciless logging company. Determined to find the source of the forces ravaging their ancestral forest, three tribesmen take matters into their own hands and follow their stolen wood. This sets in motion a quest which will take them to Tokyo, and the heart of the Olympic phenomenon.
The film raises the question of how supply chains can be traced or concealed and what role politics plays in this, while delving deeply into co-existing with nature and the mythical relationship of the indigenous people with the forest.
With magnificent images and a deep closeness to the local people, the filmmakers tell of a landscape in transition and of a very special relationship between humans and nature.
#Climate change #Survival #Economy
Available now
They call it 'blue gold.' Around the world, demand for water is exploding. By 2050, at least one in four will live in a country suffering from water shortages – creating ideal conditions for a new market…
Goldman Sachs, HSBC, UBS, Allianz, Deutsche Bank, BNP: banks, investment funds and hedge funds are all rushing to invest billions of euros in anything related to water. A real monopoly of water has begun.
From California to Australia, from New York to London via Marseille, Lords of Water investigates the financialisation of water: new power relations are being established and access to water is being threatened.
It's a battle taking place on many fronts: ideological, political, environmental, and of course, economic. The fate of nearly 10 billion inhabitants around the world depends on its outcome.