A VERY BRADY RENOVATION is finally coming to Australian TV
A very public campaign, led by JANE KENNEDY, has seen TLC pick up the Australian rights to the renovation series.
The sale of the house used for exteriors in the iconic Brady Bunch TV series caused quite the stir when it was listed in 2018.
Media reports initially suggested NSYNC singer Lance Bass had successfully offered the winning bid for the house but media company HGTV swooped in, buying the house for almost double the $1.885 million asking price.
HGTV has turned its $3.5 million investment into a special series called A Very Brady Rennovation. The series shows the process of turning the house used for exteriors into the actual Brady Bunch home on the inside as well.
The interior of the original house at 11222 Dilling Street was nothing like the family home we saw on television from 1969 - 1974 (and again in multiple repeats and specials).
When Maureen McCormick (Marcia) walked into the home she couldn't believe how much it felt like a real version of the TV Studio;
"When I walked in I freaked out. I immediately felt like I was back on stage 5 at Paramount and I was really on our set"
And now the Brady's even have a toilet, something we NEVER saw on the TV series!
The restoration took 307 days to complete and the team tried to duplicate the original set in every way, including turning the 1 storey house into a 2 storey house. To achieve this they dug lower which then allowed them to recreate the iconic staircase without changing the exterior roofline.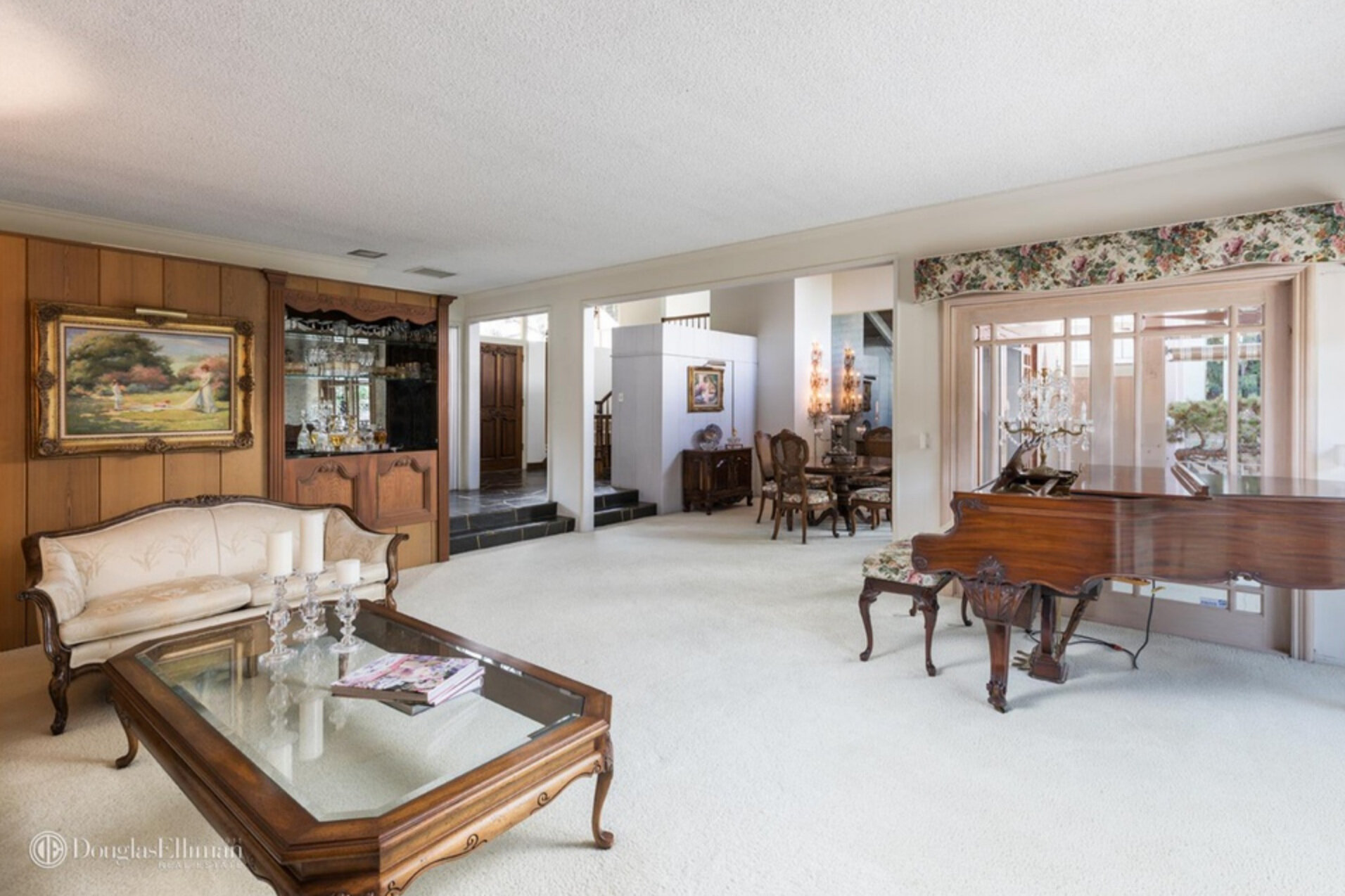 To meet modern safety standards the stairs now have perspex included to stop people falling through the gaps.
The premiere episode had 8 million viewers in the US and many Australian's were left wondering when we would be able to see the series here.
Triple M presenter Jane Kennedy was the most vocal, tweeting;
We want to see this in Australia !!
Subscription channel TLC has come to the rescue, announcing the series will air each Monday at 7.30pm from 7 October.
It's great news for Aussie fans of the classic series and the transformation of the house is something to behold.
A VERY BRADY RENOVATION premieres Monday 7 October on TLC at 7.30pm